Digital Signage
.
Uniguest digital signage software is designed to drive engaging communication by connecting content, integrating existing applications and simplifying content creation, scheduling and management. Whether it's one display or 10,000 we have software that delivers your vision.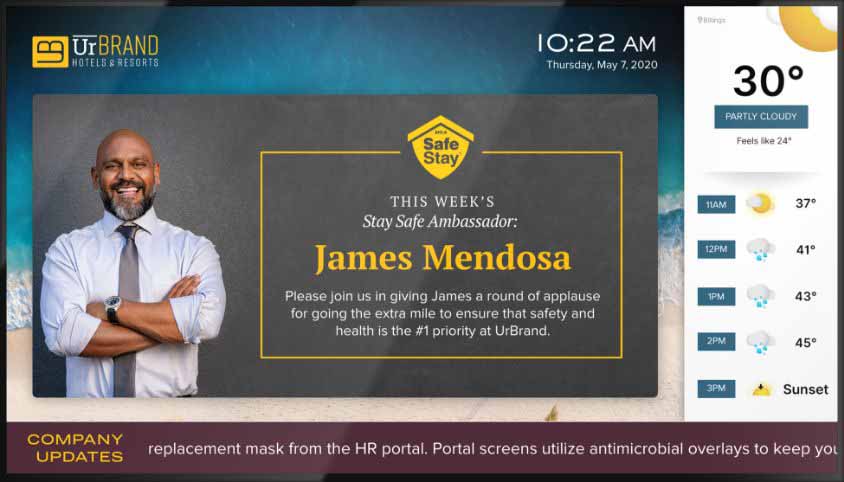 Connected content, deployed everywhere
Uniguest digital signage is both as powerful and as simple as you need it to be. Drive templated content to a single
endpoint or scale seamlessly across an entire enterprise with 1,000s of players and multiple concurrent users.
Communicate key messaging
Integrate with real-time feeds to display weather, local attractions, social media, flight schedules, business data feeds and other convenient information that improves operations.
Promote your campaigns
Control promotional communication and campaigns across your network, ensuring you engage your audience with your vision, offers, value statements and much more.
Engage your audience
Strengthen your connection to your audience through video, digital art, personalized entertainment, interactivity, live TV, and targeted content.
Digital Signage Software connected by a powerful CMS
What good is a digital signage system if it doesn't fit seamlessly into your day- to-day operations? With our software you enjoy simple customization, scheduling, monitoring, and deployment of content across all digital signage displays.
Share high-impact content experiences that drive guest loyalty and revenue and strengthen connections with your staff.
Our Content Management System ensures there is a solution matched to your needs — from a single admin to a 24/7 enterprise network.
Features for every requirement
Our CMS is fully-loaded with features for our customers in every field, bringing business data together with sports statistics or social media with live menus; whatever you need we have a platform to deliver it.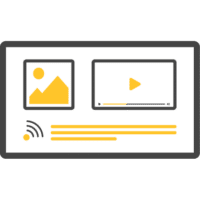 Graphics
Display most common formats of static and animated images.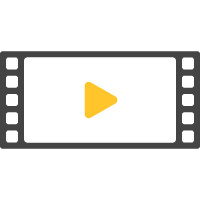 Video
Support for most common video formats allowing inclusion in digital signage layouts.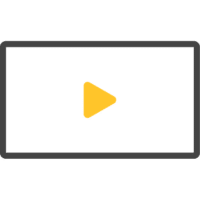 Live TV
Native IPTV platform enables the delivery of live TV to digital signage displays from same CMS.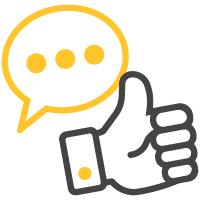 Social Media
Looking to add social content to engage your audience? Our social apps have got your back.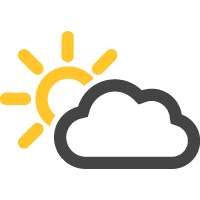 Widgets
Our platform comes with widgets for weather, countdowns, RSS feeds, travel, news and more.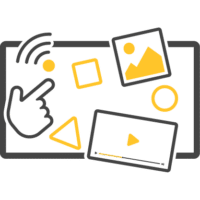 Interactivity
Create engaging interactive wayfinding or kiosk displays with our native interactivity.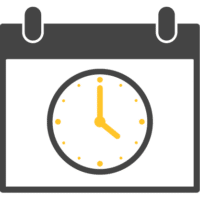 Scheduling
Set it and forget it. Set up your day, season or campaign specific content and get back to work.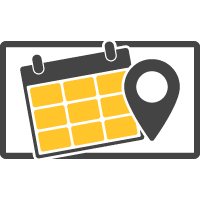 Event Triggers
Instant overrides enable Moments of Exclusivity and campaigns launches at the touch of a button.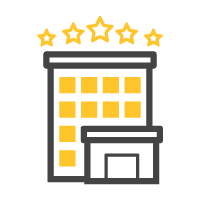 Zoning
Deliver unique content for every area of a property, ensuring engagement and relevance.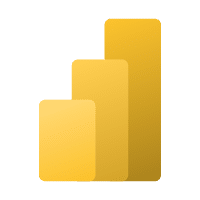 Power BI
Want to deliver business critical data such as Power BI? We've got your covered.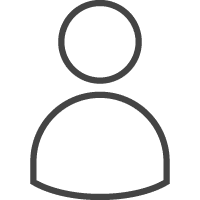 User Access Control
Enable SSO and user access control with our Active Directory, LDAP and SAML integrations.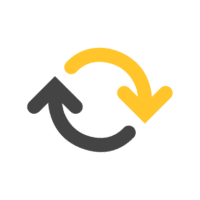 Automation
Connect our CMS to third party systems, beacons and triggers to create automated content updates.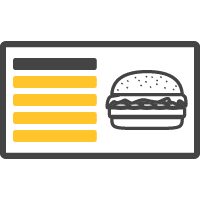 Digital Menus
Take data directly from an EPOS or manually create digital menus to help increase sales.

Stats & Data
Enhance experience by providing third party data feeds on displays; inc. sports stats, financial data.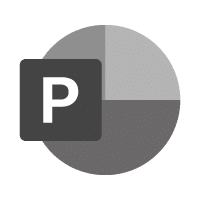 PowerPoint
Create content in familiar apps like PowerPoint and upload to our CMS.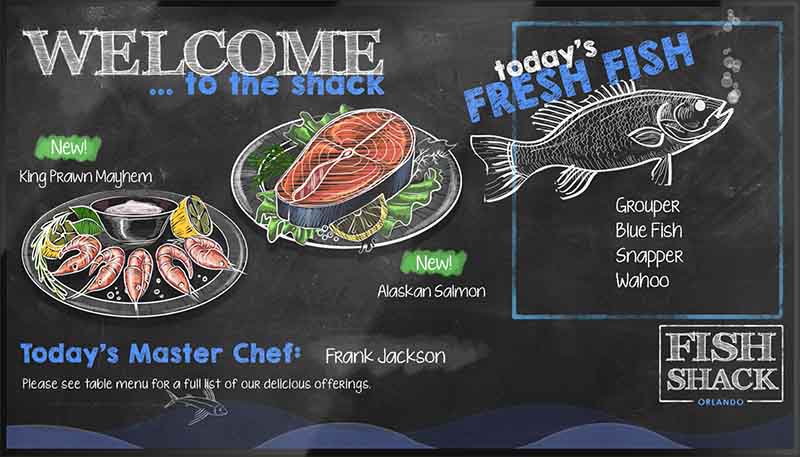 Deployment Flexibility
One size doesn't fit all, we know that, which is why we offer several options for deployment of our software.
Cloud
Full cloud-management with no on-site server hardware, delivered with SaaS licensing and simple provisioning.
On-Premise
Browser-based management with on-premise server hardware, allowing you to create your display network on existing IP infrastructure.
Hybrid
Utilize local appliance hardware to deliver IPTV, video or rich media content while managing your deployment from the cloud via web browser.
Content Creation & Managed Services
We hear you — content takes time, resources, and effort your team might not have. That's why our team of professional designers is here to help. We'll set up a framework and layouts you can work within or build custom content to meet your brand guidelines. Or a little of both — you choose!
Scope and Discovery
As our client, you'll meet with our professional services team to outline your digital signage design needs and objectives in a comprehensive project plan.
Collaboration and Design
Our team works collaboratively with yours to incorporate feedback and design new templates and content as needed to help you achieve your communication goals.
Deployment and Evaluation
We create branded templates or completely customized designs that your team can simply maintain with easy-to-update content zones.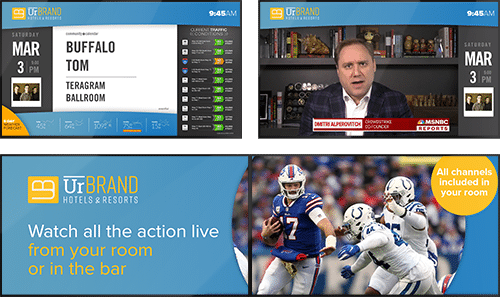 Reliable hardware means a consistent experience with limited interruptions
Improve operational efficiency with high performing media players, commercial grade displays, and an enclosure to fit the vibe of every space.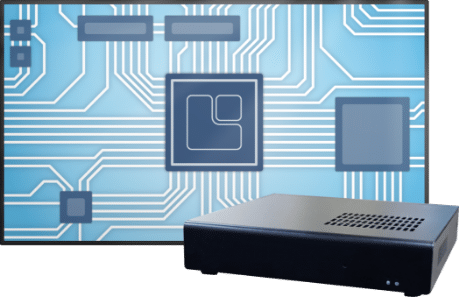 Media Players and System-on-Chip (SoC)
Our solid-state Digital Signage Players offer feature-rich software and networking options for turnkey content management and delivery. Our content management system (CMS) also supports system-on-chip (SOC), allowing you to deploy digital signage without an external media player – simplifying implementation and reducing costs.
Organize different media types (video, RSS, HTML, IPTV) into multiple
layers and zones to create a bespoke screen design.
Media players deliver full HD video playback or 4K content depending on
the model.